Coca Cola Specialty Sodas
Since first created in 1886, Coca Cola has been making the world's leading soft drink. Created by Dr. John Pemberton, he served the world's first Coca-Cola outside of Jacob's Pharmacy in Atlanta, Georgia. From that iconic drink, Coca-Cola has evolved over the years introducing other drinks under their brand. However, they didn't stop at the classic cola flavour for Coca-Cola. The company decided to add an additional flavour to the recipe to put a twist on a classic.
---
Your original can of Coca-Cola already contains small amounts of Vanilla. Adding additional vanilla flavouring to the popular soda started in the US during the 1940's. Local soda fountain workers would request vanilla syrup to their glasses of Coca-Cola. For decades, this remained common practice amongst ice cream and soda shops across the country. Coca-Cola first officially tested the vanilla blend at the 1982 World's Fair in Knoxville, Tennessee. It wasn't until 2002 that rumors started to spread about Coca-Cola releasing their highly anticipated Vanilla blend soft drink. Later that year, Coca-Cola released Vanilla Coca-Cola to the public.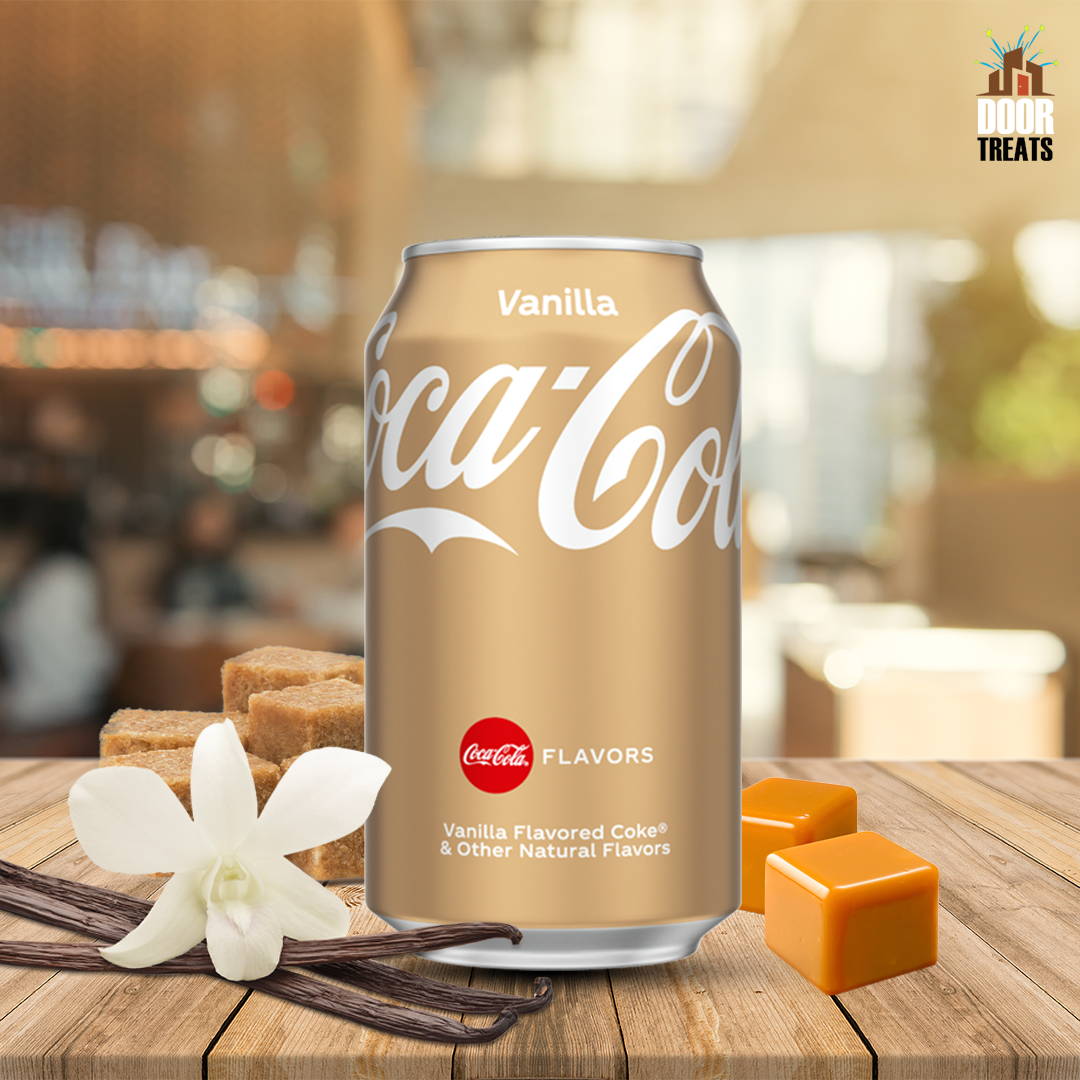 ---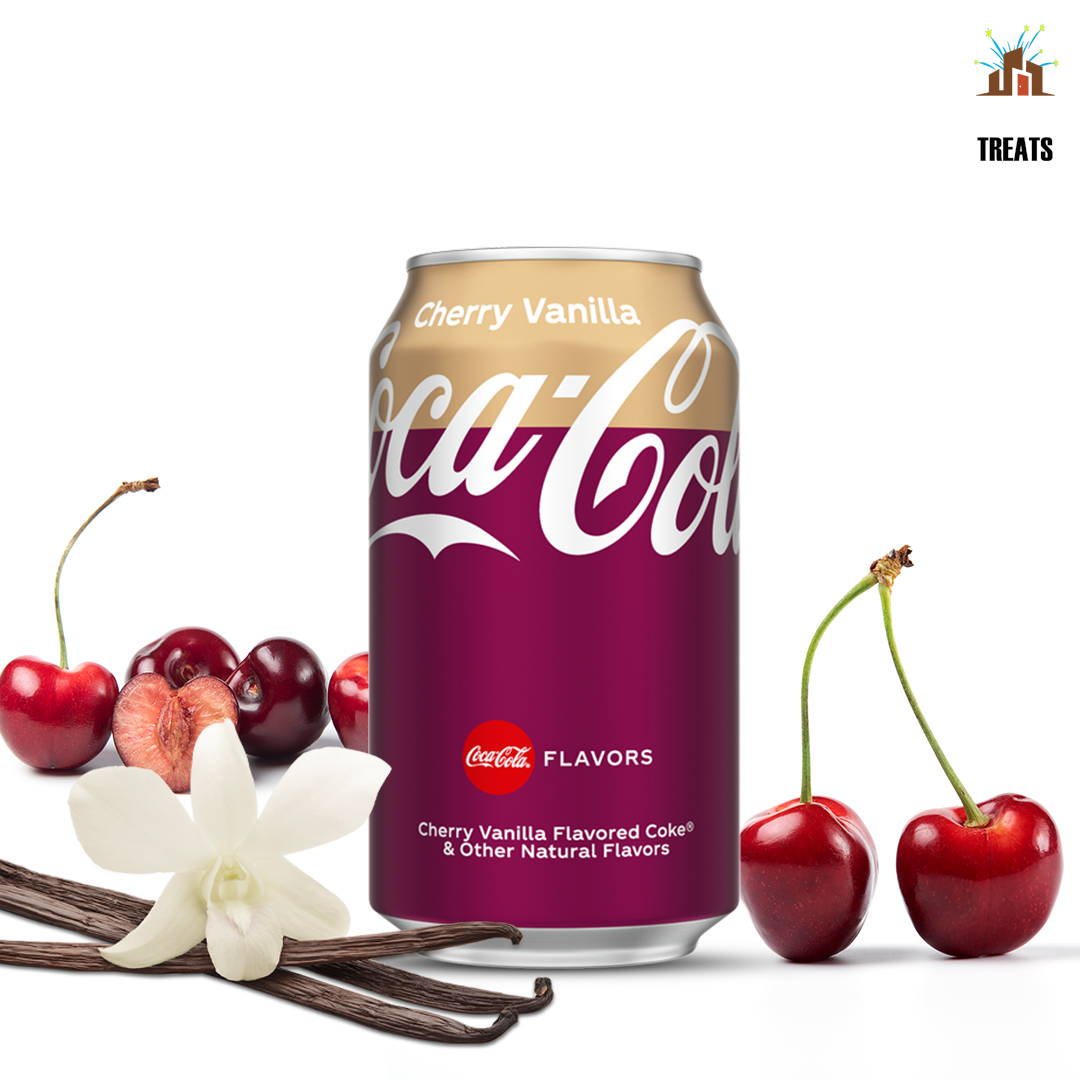 Due to the success of Vanilla Coca-Cola, they realized the potential of creating specialty blends containing unique flavours. Next on the list for Coca-Cola was Cherry Vanilla. After the vanilla blend started to die off around 2006, the company decided to roll out the Cherry Vanilla blend in regular and diet. However, sales of the speciality blend didn't live up to the hype. Coca-Cola Cherry Vanilla only sold about 4% out of all the other flavours. With low sales figures, and the return of Vanilla Coca-Cola in 2007, Cherry Vanilla Coke was discontinued. However, starting in 2019 Coca-Cola introduced Coca-Cola Freestyle fountains around the globe that have variations of all the company's flavours to choose from. Coca-Cola Cherry Vanilla is also now available in stores and online. Enjoy a delicious can of Cherry Vanilla Coke delivered right to your doorstep courtesy of DoorTreats.ca .
---
Moving into 2021, Coca-Cola released their buzzed-about U.S debut of Coca-Cola with Coffee on January 25th. The breakthrough drink created the new "refreshment coffee" category with a pioneering proposition that "sips like a Coke and finishes like a coffee". This new caffeinated refresher gives Coca-Cola fans and coffee lovers alike a refreshing reset to their daily routine. Their infused soft drink brings together the classic Coca-Cola taste infused with Brazilian coffee. Coca-Cola with Coffee is available nationwide in three signature flavours such as, Dark Blend, Vanilla and Caramel, and its Zero Sugar counterpart. As more than 50% of Coca-Cola drinkers are also coffee finatics, Coca-Cola with Coffee was a hidden crown jewel in Coca-Cola's lineup.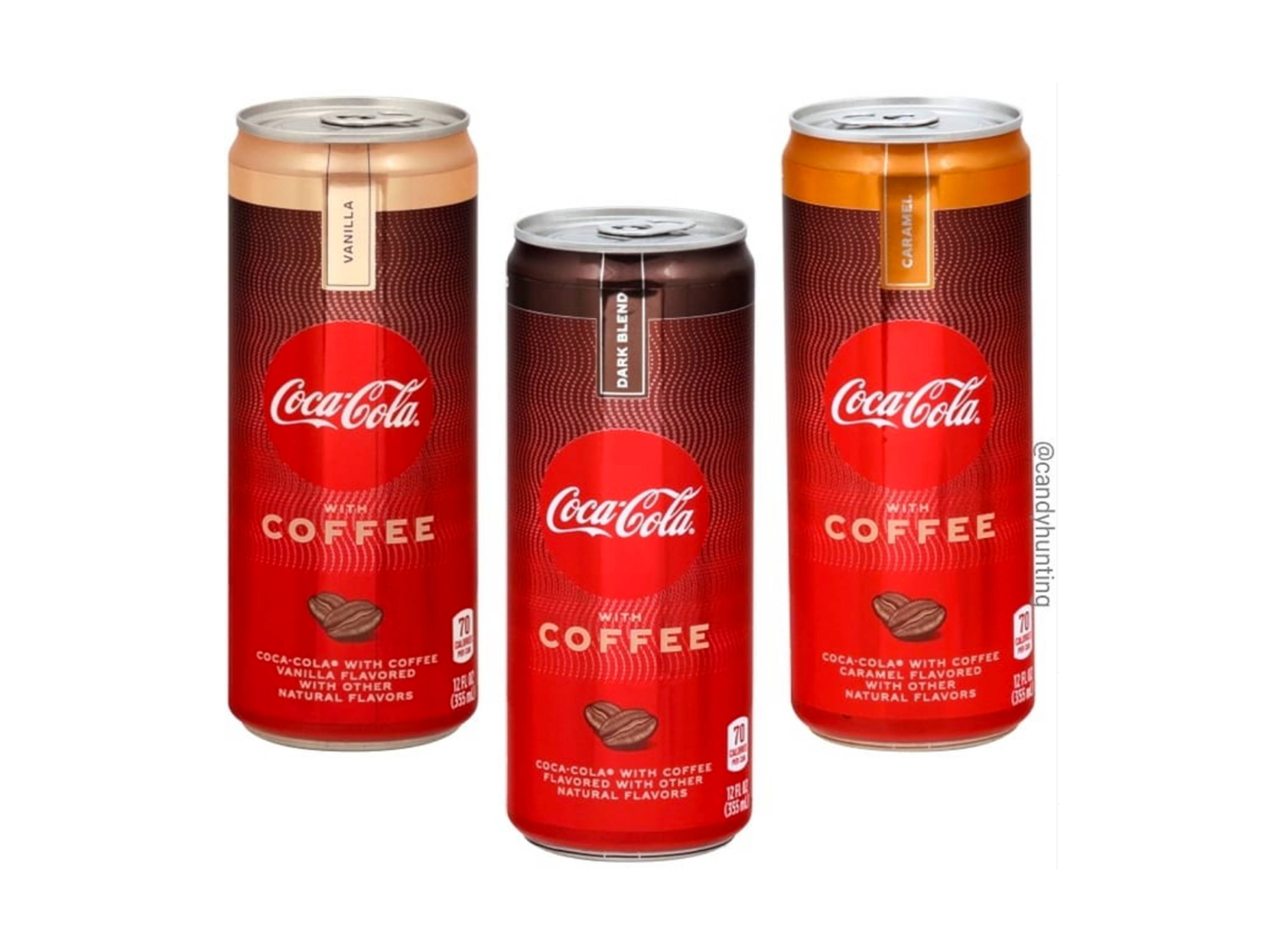 As we cross into 2022, Coca-Cola has released many unique flavours under the Coca-Cola umbrella. Some came and left while others came to stay for good. Coca-Cola currency carries 5 specialty lines of their iconic drink, which includes; Coke Original, Coke Zero, Coke Flavours (Vanilla, Cherry Vanilla, and Orange Vanilla), Coke with Coffee and Coca-Cola Local Tasters. If you're looking for a quick and reliable service to indulge in specialty Coca-Cola in Vancouver's lower mainland head on over to DoorTreats.ca today!